David J.B. Smith is a published writer, speaker and YouTube filmmaker with a specific interest in the Royal Navy of World War Two. David regularly contributes Royal Navy related articles to newspapers and historical magazines. David is currently pursuing a Masters Degree in Naval History at Portsmouth University.

David has an affinity with missing submarines and has carried out in-depth historical research on several boats - including HMS Unbeaten, FS Surcouf, HMS Poseidon, HMS P311, HMS Thetis, HMS Vandal and HMS Urge.


​Ex Royal Navy sailor - David, is available as a historical advisor, consultant and researcher to broadcasters of TV and film, covering all aspects of the Royal Navy in World War Two, both surface and sub-surface.
---
​David's first book Being Silent They Speak - The Story of a WWII Submarine was published in 2012 and marched straight to No1 in the Amazon.co.uk World War Two genre.

---

​David has contributed articles to Britain At War magazine, Navy News and The Armourer magazine. Click on the image above to read the articles.
---
​
Powered by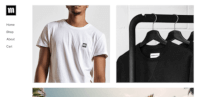 Create your own unique website with customizable templates.