David J.B. Smith is a published non-fiction military writer, speaker and filmmaker with a specific interest in the Royal Navy of World War Two.
As a freelance writer David is frequently commissioned to research and write military related articles for newspapers, journals and historical magazines. He
has an affinity with the Royal Navy and specialises in the area of World War Two submarines.

David has carried out research on several warships and submarines including HMS
Unbeaten
, FS
Surcouf
, HMS
P311
, HMS
Thetis
, HMS
Vandal
, HMS
Urge
and the German Pocket Battleship
Admiral
Graf Spee.
​
David is in the final year of a Masters Degree in Naval History studying at Portsmouth University.
​Ex Royal Navy sailor David is available as a historical advisor, consultant and researcher to broadcasters of TV and film, covering all aspects of the Royal Navy in World War Two, both surface and sub-surface.
---
---
Click on the image above to read some of David's unabridged articles
---
David's first book was published in 2012 and very quickly became an Amazon UK bestseller reaching
​No1 in Maritime History - No1 in Military History of Naval Forces - No1 in World War II Battles and Campaigns
​Click on the book covers to find out more
---
Watch the latest short film presented by David J.B. Smith
---
Follow David J.B. Smith on Facebook and Twitter
Powered by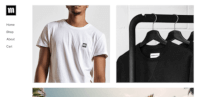 Create your own unique website with customizable templates.